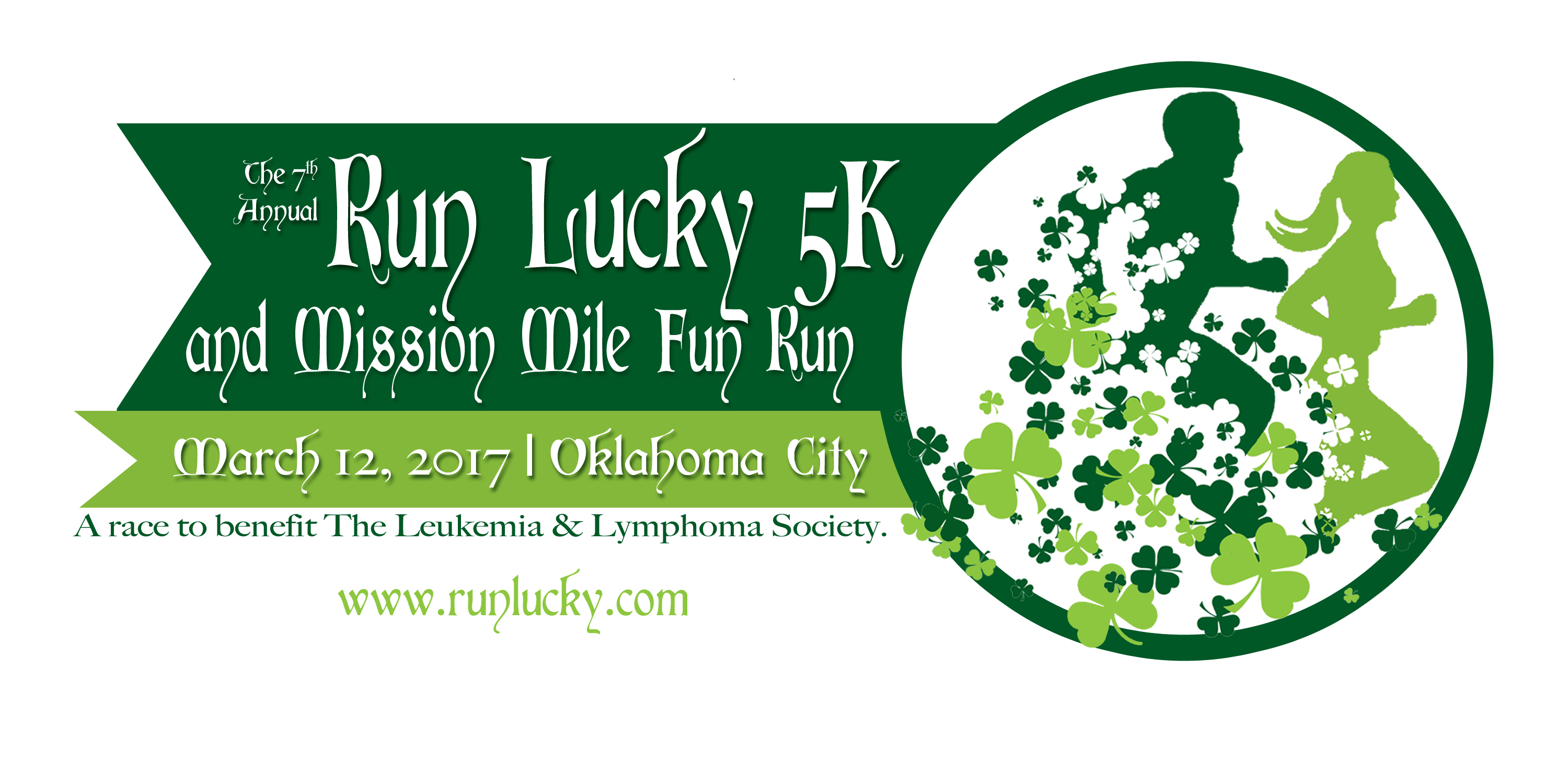 Run Lucky is excited to announce our new location in MidTown!!
Due to our fabulous support from our lucky runners and walkers we have outgrown our previous location in Classen Curve.  We look forward to seeing you at our new course that starts and finishes behind Fassler Hall!
Over the past six years, the Run Lucky 5k and Mission Mile Fun Run has grown into a must-attend event for all ages. From the the bagpipe players at the start line to the green beer at the finish line, Run Lucky is the ultimate way to experience St. Patrick's Day in Oklahoma City.  As we enter our 8th year, we plan to make the event even bigger and better.  Save the date and plan to join us March 11, 2018!
Registration is NOW OPEN!  Click here to register online.  All proceeds from Run Lucky benefit The Leukemia and Lymphoma Society.